Originally published on https://www.sustainablejc.org/blog/2020/8/7/salt-foundation-partners-with-city-of-jersey-city-for-mobile-food-pantries
---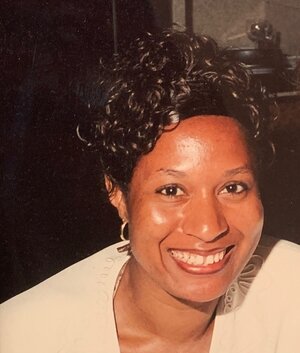 Humans have utilized salt to extend the life of food for millennia.
So when Claudia Wheeler was debating names for her nonprofit, which distributes would-be wasted groceries to families in need, it was a surprisingly easy choice.
"From way back, salt has been a way to preserve food," Wheeler told Sustainable JC.  "That's what SALT (Foundation) does.  I'm here to preserve not only food, but families and communities and individuals as well."
An idea inspired by a food drive at her Franklin Township church has germinated into a weekly event, with distributions throughout Hudson, Mercer, and Middlesex Counties.
For three years, Wheeler's SALT Foundation has been picking up expiring food from local Trader Joe's and Wegmans supermarkets and delivering it to those in need.  In any given week, the organization brings fresh products to food pantries, women's and homeless shelters, and churches. 
Wheeler, a Navy veteran and schoolteacher, is plenty resourceful; she completes most food pick-ups and drop-offs by herself, with occasional operational support from her husband, David.  But with COVID-19 highlighting the need to give back, Wheeler has received help from friends and additional contributions from volunteers.  SALT soon began to distribute healthy produce, bread, and other food with even more frequency. 
In late March, with the pandemic raging and ravaging livelihoods, the foundation held its first outdoor "Community Love" food pantry in Franklin Township, satisfying CDC guidelines for social distancing.  After a dozen "pop-up drive-thru" food pantries in Somerset, handing out hundreds of bags of food each time, SALT expanded to alleviate food insecurity in Northeast New Jersey. 
Hudson County proved an important destination for Wheeler.
"I reached out to a councilwoman in Jersey City and I said 'I'm Jersey City-raised and my heart is there. I'd love to bring this to Jersey City,'" Wheeler said. 
(SALT Foundation began partnering with Five Corners restaurant Freetown Road Project on "Community Love" gatherings in January, so Wheeler was familiar with service in the City.  Her brother, Claude Lewis, opened Freetown Road Project in 2019 – a few months after winning an episode of "Chopped" on Food Network.  Lewis was formerly executive chef at Porta downtown.)
Late in the spring, Jersey City Councilwoman Mira Prinz-Arey facilitated a connection between SALT Foundation and Healthier JC.  It didn't take long to secure the first pop-up pantry, which occurred on Route 440 on June 7.  And with lines of cars stretching back onto Route 9 that day, it was evident SALT Foundation was filling a need.
SALT and Healthier JC have been teaming up every other Sunday since.  The organizations plan to continue that pattern through at least the end of August, with the next pop-ups occurring August 16 and August 30 - location is at 575 Route 440.
"As a partner of #HealthierJC, we salute the efforts of the SALT Foundation as we expand our efforts in providing healthy food access to people in need during the COVID-19 crisis," said Stacey Flanagan, Director of Health and Human Services for Jersey City.  "Claudia and her team have been amazing partners as they feed nearly 200 families every mobile pantry day."
Wheeler is heartened by the large number of people SALT Foundation is servicing with its distributions – individuals from all walks of life.
"You could be driving a BMW.  I don't know what's going on in your home.  We're all going through this together," Wheeler stated.  "I don't require any type of identification," she added.  "Just the smile through your eyes – through the mask, because we're being safe – that's all that I need."
The duty to teach drives Wheeler, whether endowing her young students with knowledge or stressing the benefits of giving back through community service.  (Among her favorite passages from the bible?  Galatians 5:13 – "Serve one another in love.") 
 "Food is what unites cultures and communities," Wheeler avowed.  "I want SALT to act as the hinge that keeps us together especially during these challenging times."